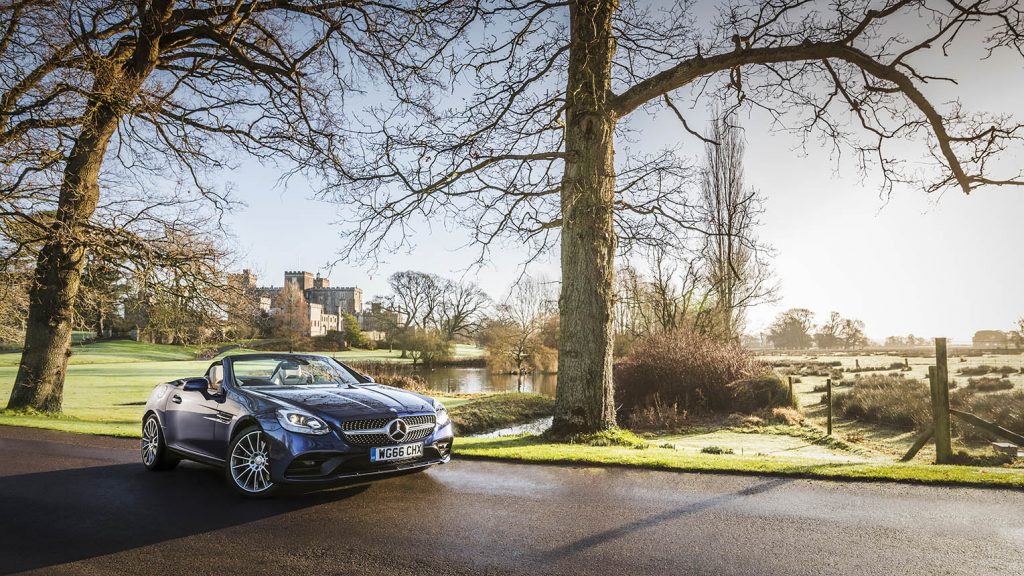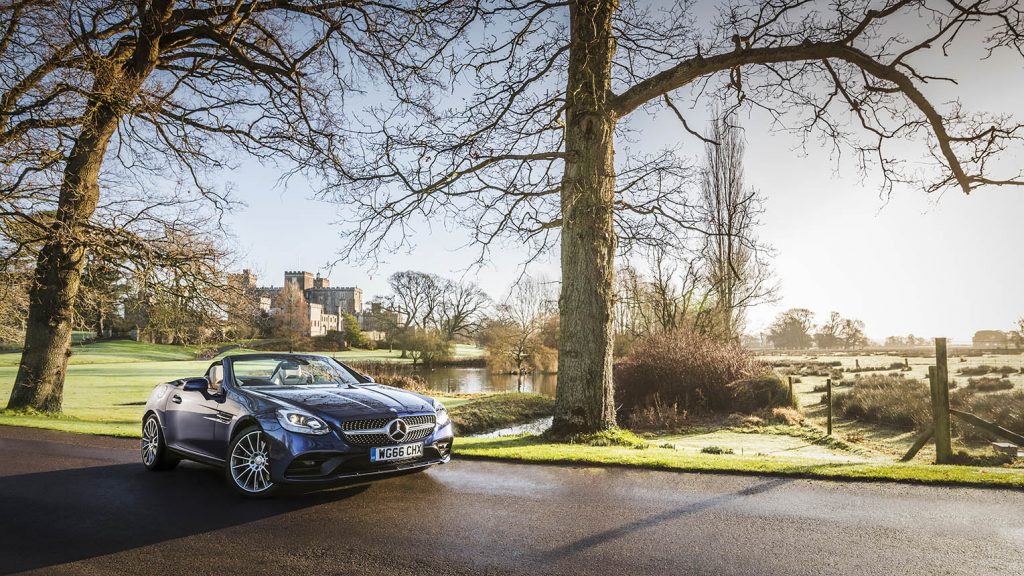 Things To Do In The South West
The spring season is coming to a close and the summer half term break presents a great opportunity to explore. Mercedes-Benz South West is proud to be part of our local communities. The Mercedes-Benz takes you there campaign is about connecting local people to local places, in comfort and style. We've hunted out the best things to do in the South West to provide you a what's on guide, in and around our local
Exeter
,
Taunton
,
Truro,
and
Plymouth
dealerships.
Devon
Exmouth Festival:
26th of May - 3 June 2017 Now in its 21st year, the Exmouth Festival is a thriving, free to the public, community Arts festival. This year features more than 50 different music acts, across the whole spectrum of sound, a long side a wide range of week long activities for kids, theatre events, workshops and of course some great food stalls. A real testament to the Southwest, it is remarkable that such an action filled week long festival remains free. Be sure to visit the website here:
Exmouth Festival
to see the whole array of options on offer.
Torbay Airshow:
3rd of June - 4th of June 2017 Another free event that really doesn't need much of an introduction. Breathtaking air displays across the stunning South Devon bay, hosted on the Paignton Green Seafront. With a flight program all afternoon, as well as an event village there's plenty for the whole family to do. You can look forward to exhibition stalls, bars, food, experiential activities as well as a kids play area. For those who love speed, we recommend taking flight in of the Red Arrow or Typhoon simulators. More info can be found here:
Torbay Airshow 
Brixfest - Brixham Festival
27th of May - 31st of May 2017 One of our favourite ways to kick off the summer season is with the dazzling Grand Fireworks Display on the Saturday night of Brixfest. Best viewing is from the inner Brixham harbour. The festival itself features live music, cooking demonstrations, and a selection of fantastic harbourside food stalls. On the Sunday, exciting Dragonboat races will be carried out throughout the day which spectators can enjoy while relaxing on the beach. Monday is all about the Children and Breakwater Beach will host a massive marquee where activities will be going on all day. Read all about what's on here:
Brixfest
.
River Cottage Spring Food Fair
27th of May - 29th of May 2017 The River Cottage series of books, and events, was begun by Hugh Fearnley-Whittingstall. The Spring Fair is now hosted from the River Cottage HQ (Park Farm) in Axminster. All under 16s are invited to come for free, and the weekend is packed full of activities and family fun. Chef demos, artisan food stalls, kids' workshops, cooking talks as well as live music, and even foraging tours with River Cottage guru John Wright. You won't find a tastier option to satiate your hunger this summer half term. For the full menu of what to expect, click here:
Spring Food Fair
.
Cornwall
Tintagel Castle - Legend of King Arthur
30th of May - 1st of June 2017 With the recent release of a new King Arthur film, now is a great time to explore Tintagel. Named by Geoffrey of Monmouth in the 12th century as the place where King Arthur was conceived, Tintagel Castle is a place of international renown. Visit this lovely North Cornwall landmark and discover the history behind the legend we all love. Over the summer half term holiday, there is a fantastic opportunity to explore the history of King Arthur in a new way. Tickets can be purchased to follow the eccentric castle custodian for the day. Including have a go games, a play you can take part in, as well as spellbinding tales of Arthurian folklore. Ready for battle? Click here for
Castle of Legend
ticket information.
Kynance Cove
One of Cornwall's most famous beaches, and with great reason. If you haven't yet explored The Lizard area, then make time to do so this summer half term. Bring a BBQ, and your favourite seaside toys, as you'll want to spend the whole day admiring the shimmering turquoise water, and hopefully soaking up some elusive British sun. There's also a gorgeous 2 mile walk around the coast to Lizard Point, which is mainland UK's most southerly point. If you can't bring yourself to leave, you can stay at nearby Teneriffe Farm campsite. Explore
Kynance Cove
.
Somerset
Dunster Castle
There's no better way to enjoy the history of the Southwest than to visit one of the fantastic National Trust properties that we have on offer here. Dunster Castle makes a great option, settled on the edge of the Exmoor National Park. Arrive in style via the Dunster Castle Express steam train and begin your journey through 1,000 years of history. Featuring a working watermill, woodland paths, far reaching views across the Bristol Channel, and a "trail of tales" that recounts the lives of some of Dunster's past residents. Find out more here,
Dunster Castle
.
Wookey Hole Caves
If 50,000 year old caves were not enough to tempt you to explore one of Somerset's most iconic sites, then perhaps one of the other 20 attractions all included in your ticket price will help convince you to visit. Everything from cave-aged cheese to a life sized dinosaur parks. Read all about what's on at
Wookey Hole
.
Are you planning a get away? Have any other suggestions? Comment below with your top tips for things to see and do around the Southwest.