Make your environment clean, fresh, and healthy.
Keeping your air-conditioning clean and functioning well is an important way to ensure a healthy environment for you and your loved ones.
Every journey in your Mercedes-Benz should be safe and enjoyable no matter what's going on outside. Ensuring your air conditioning system is thoroughly cleaned helps to prevent airborne viruses and pollutants from entering your car.
Having an efficiently running air conditioning system also means that your windscreen is more effectively demisted, enabling you to drive away safer and sooner.
Ask about our Antibacterial Deep Clean and Aircon Service.
Protect and Prevent with a deep clean.
Keep bacteria at bay by sanitizing your air con with an Antibacterial Deep Clean Upgrade to provide the very best environment for your loved ones.
Our Antibacterial Deep Clean Upgrade uses a high-pressure system to flush your air-conditioning components to remove bacteria, germs and mould. This provides an instantly cleaner, healthier system and the immediate and long-term prevention of re-infestation by bacteria.
This cleansing service now comes with an exclusive product pack (worth £25.99) including:
One litre of top-up oil in its very own Mercedes-Benz bottle bag
A bottle of screen wash top up along with a pouring funnel
One pair of gloves.
Giving your Air Con an Antibacterial Deep Clean Upgrade from our trained professionals ensures that your car is free from harmful bacteria which can accumulate after just a short time and keeps them at bay for longer.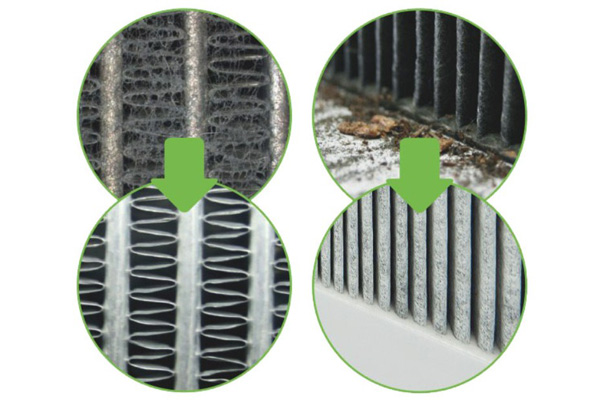 Book your Antibacterial Deep Clean Upgrade for just £69.99.
Stay cool with an AirCon Service.
Getting the temperature right is a key component of a stress-free, healthy drive.
The air conditioning system in your Mercedes-Benz uses refrigerant gas, which can deplete if not used frequently. If your car is feeling warmer than normal, it might be time for an AirCon Service.
Visit your local Mercedes-Benz Retailer and we'll refresh your air conditioning with the optimum gas for your vehicle.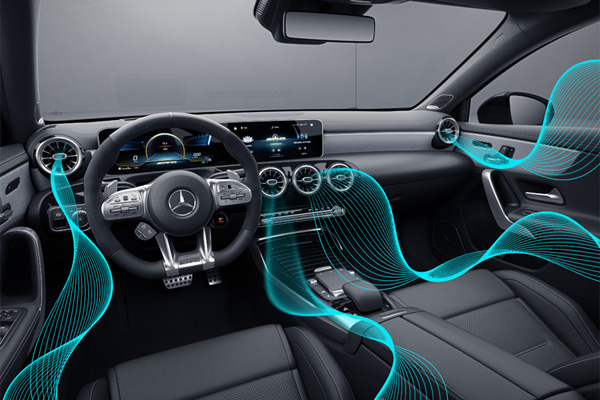 What's included?



A comprehensive check for leaks


Checking overall efficiency


Adding lubricant to your aircon system

Refilling the system with refrigerant
Book your AirCon Service for just £96.00.