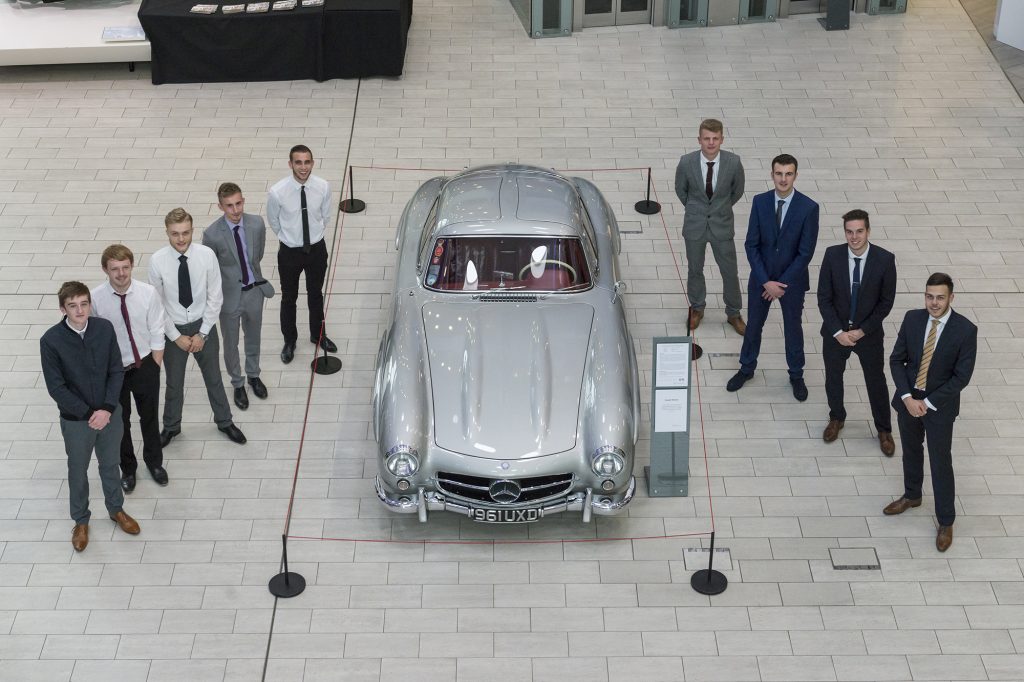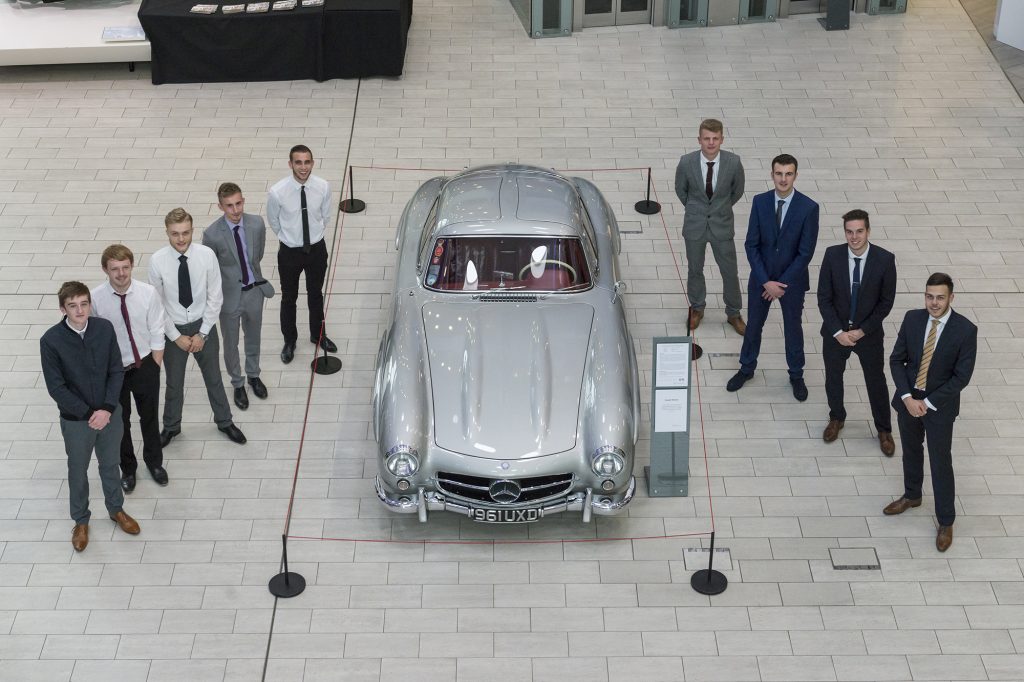 Apprenticeship success.
The Mercedes-Benz Apprentice Programme allows bright and ambitious young candidates to start their career with one of the world's most prestigious companies. They benefit from manufacturer driven training and gain practical experience while working alongside trained mentors. Importantly, it gives them the chance to earn while they learn.
James Childs has become our latest apprentice to graduate the scheme.
The completion of his apprenticeship gives James a 'Maintenance Technician' accreditation status. He is now embracing his full-time role as Passenger Car Technician at our Exeter branch and we look forward to supporting him in his future development. Steve Johnson, Service Manager at Mercedes-Benz of Exeter commented, "James impressed me at his original interview with his positive attitude & knowledge of motor vehicles. He has always had great reports from the Mercedes-Benz Apprentice Academy and his Mentor. I am confident that he will go on to have an impressive career with Mercedes-Benz." Join us in congratulating James on his brilliant achievement. If you are interested in finding out more about apprenticeship opportunities at Mercedes-Benz
click here
. [caption id="attachment_27874" align="aligncenter" width="640"]
LIMELIGHT DESIGN & MARKETING - MERCEDES-BENZ APPRENTICE GRADUATION 2017[/caption]