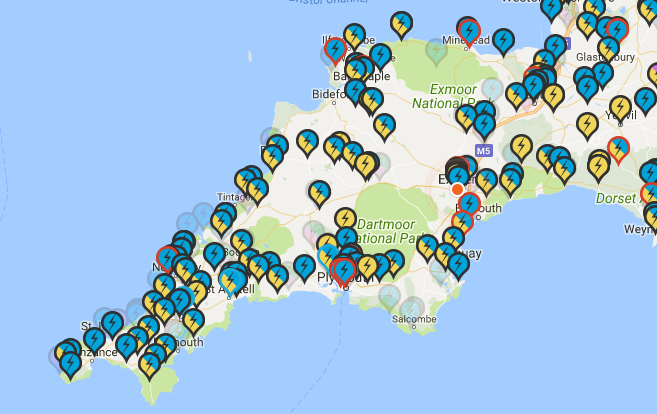 Electric car charging zones across the South West
Easy to charge.
It'll soon be common to charge your electric car overnight at home, it'll become a habit like charging your smartphone. Charging stations are also appearing all over the UK making it easier to charge your smart car on the go.
Charging at home.
The fastest way to charge your smart electric drive is by connecting it to a purpose-built wall box using the supplied charging cable. A wall box will charge the battery from 20% – 100% in just 3.5 hours. You can also charge your smart electric drive from any domestic power socket but it takes a little longer: 20 – 100% in around 6 hours.
Charging stations near you.
Wondering where your nearest charging station maybe? Use the link below to narrow down your nearest charging station and for longer journeys plan your route. The map includes public and semi-public charging facilities for your electric car – worldwide.*
*The app is created and run by Next Green Car Ltd, Mercedes-Benz South West and smart south-west are not affiliated with the website.