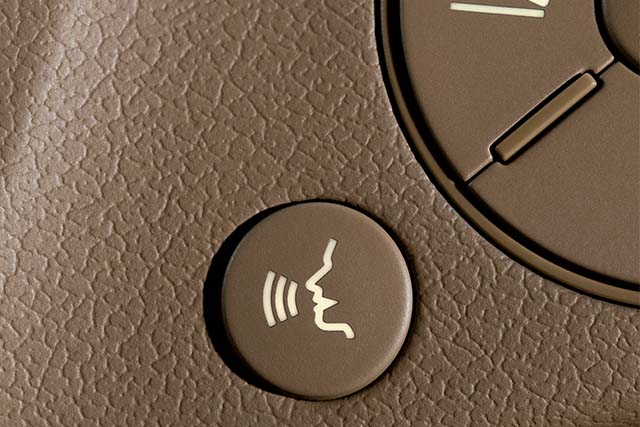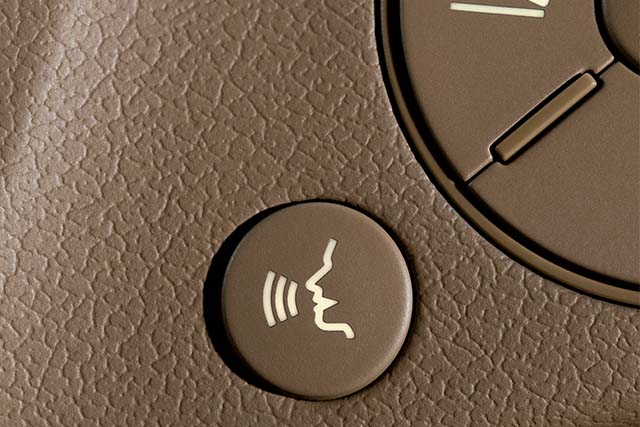 Handsfree Options, Mobile Responsibility and Keeping You Connected in your Mercedes-Benz
Mobile phone driving laws have been in place in this country since December 2003. Since 2007, the penalty has been 3 points on your licence and a fine (£60 initially, increasing to £100 from 2013). However, from 1 March this year, the minimum penalty for using a mobile phone while driving was doubled to 6 points and a fine of £200. It also means that new drivers can now instantly lose their licence if the incident occurs within two years of passing their driving test.
A deadly habit.
This revised punishment forced us all to question our addiction to smart phone culture and, more importantly, to revaluate our behaviour behind the wheel. And rightfully so. In 2015, 22 people were killed and a further 99 seriously injured in accidents in which a mobile phone was a contributing factor. As the amount of users and the time spent on social media only increases, as well as the social pressure to always remain connected, reports suggest this figure was only set to rise. It is a habit that the Primer Minister herself as highlighted as being as socially unacceptable as drink driving.
Stowed for safety.
The above statistics are even more shocking considering that there are a wide range of hands-free alternatives that can keep you connected and more importantly safe. With these devices, keeping your phone locked away need not mean you can't listen to your favourite playlist, navigate using online maps or take a call. What it does mean is that you are doing it without diverting your attention away from the road. Mercedes-Benz is built on a foundation of constant innovation and relishes the way technology, including smartphones, are an omnipresent, important, part of our everyday life. With this in mind, Mercedes Benz developed a number of integrated infotainment options that provide drivers with the ability to communicate effectively and safely whilst on the move.
Linguatronic:
Mercedes-Benz was proudly the first automotive brand to introduce a voice-operated command system. Debuting in the 1996 S-Class, Linguatronic enabled drivers to make and take calls using voice activation. Having come a long way since then, the system can now facilitate use of features such as air conditioning, radio and navigation. Linguatronic is activated at the touch of a button on the steering wheel and functions even over high levels of driving noise - keeping your hands on the wheel and your eyes on the road.
COMAND:
Cockpit Management and Data system, COMAND for short, offers control of all multimedia, telephony and navigation functions within your Mercedes-Benz. To navigate it, you can use either steering wheel controls, the rotary controller or touchpad located on the central armrest, or using Linguatronic commands. All activity is visualised on your central display interface. Additionally, when linked to a compatible mobile phone via Bluetooth, COMAND Online enables users to browse the internet while stationary and allows integration with a broad choice of apps.
Apple Car Play:
Besides just making and taking calls, Apple Car Play provides a connectivity solution giving drivers an intuitive way to use their iPhone's phone and messaging functionality, play music through iTunes, listen to podcasts and navigate using Apple Maps. All actions are visible through the console interface on the dashboard and can be activated by voice. For those without iPhones, the newly released Android Play software is also available in selected models.
Take care.
At risk of causing complacency, the use of hands-free devices must also be managed carefully in order to not come at the cost of road safety. Law dictates that all devices must be set up and fully functional before you begin your journey and they must always be used appropriately. Essentially, your focus and attention must remain on the road and not inside your cockpit. All Mercedes-Benz models support hands-free capabilities. The compatibility of certain features depends on both your phone and vehicle model. If you would like to find out about the infotainment systems that are available for you, use our
handy tool
. To view our full model range, simply click
here
.