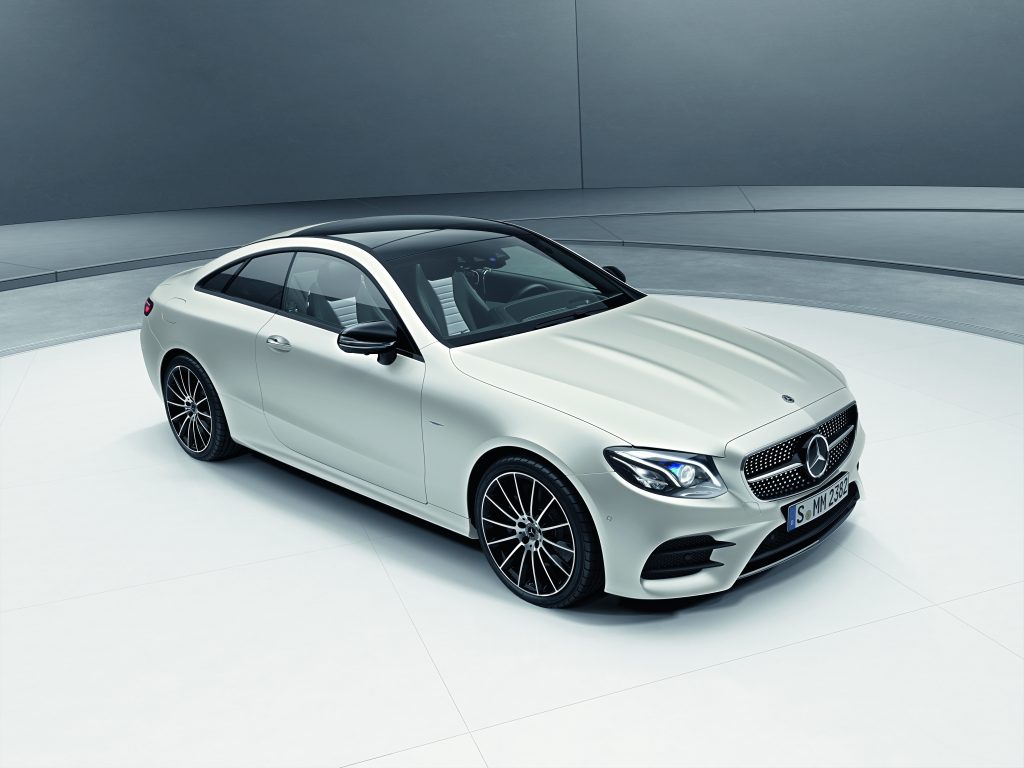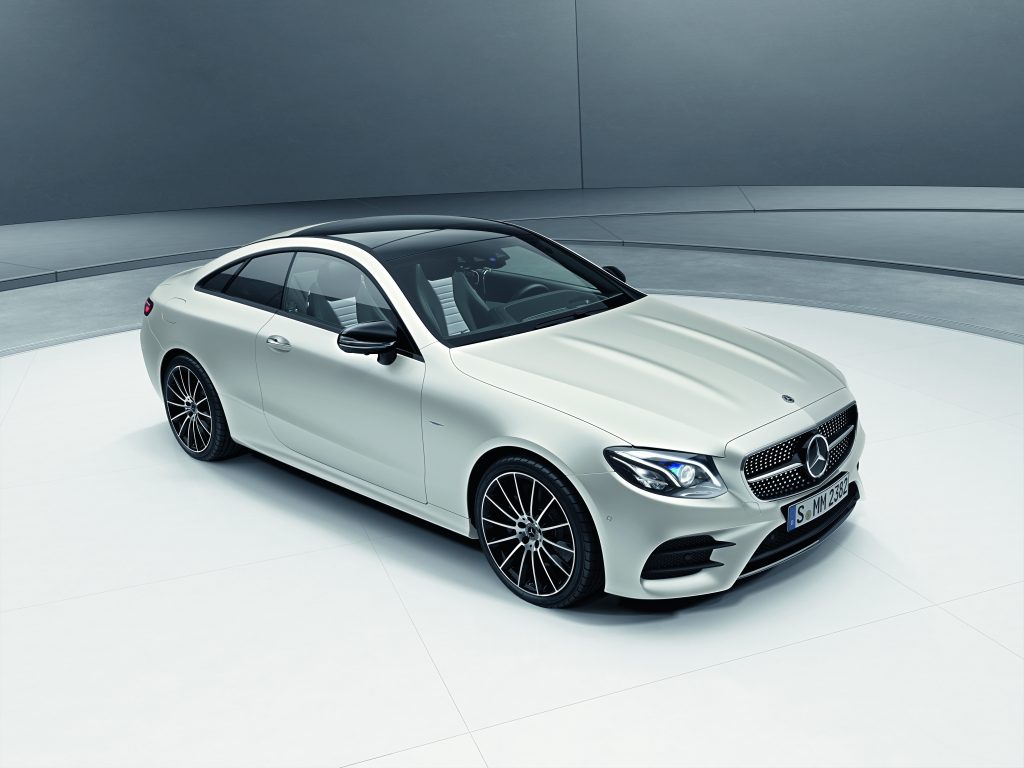 Changing proportions, style redefined.
After the world's most intelligent executive Saloon, the Estate and the All-Terrain, the successful E-Class family now welcomes another new member: the Coupé. Based technically on the Saloon, the Coupé showcases the next step in the evolution of the Mercedes-Benz design language. Revised proportions improve driving dynamics and comfort while maintaining the expressive shaping that is unique to the coupé.
Larger and more luxurious.
With a length of 4826 mm (+123 mm), a width of 1860 mm (+74 mm) and a height of 1430 mm (+33 mm), the new E-Class Coupé clearly outstrips its predecessor in terms of length, width and height. The principal beneficiary of the wider track, with 1605 mm at the front (+67 mm) and 1609 mm at the rear (+68 mm), is the driving dynamics.
The significantly larger footprint compared with the previous model is to the benefit of passengers with extra spaciousness and comfort. They profit especially in terms of rear knee room, front and rear shoulder room as well as rear headroom. In each of the four fully fledged seats with coupé-specific individual seat character, the driver and passengers enjoy genuine comfort on long journeys as well as the classic virtues of a grand tourer.
Refined detail.
 
The interior of the new E-Class Coupé embodies the synthesis of sporty emotion and luxurious intelligence. High-grade materials and contemporary colours come together to create a sporty, yet luxurious, feel. There is a choice of two new light wood trim packages in open-pore and high-gloss finishes. The interior lighting uses durable, energy-saving LED technology. The same applies to the ambient lighting with 64 colours.
Design that excites.
The latest member of the E-Class family can look back on an almost fifty-year history. Nevertheless, the changing proportions of the latest edition represent the next step in the ongoing development of our design idiom.
With its perfect proportions, it exhibits a puristic, surface-accentuated design with reduced lines and sensuous forms. Both hot and cool, the reduced design idiom represents beauty and elegance while emphasising the Coupé's sporty and luxurious personality. More on the
E-Class Coupé
.