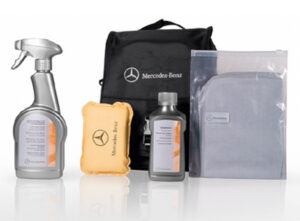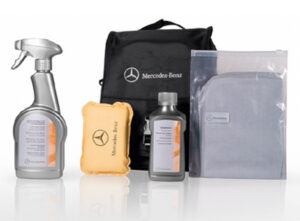 Five Mercedes-Benz Accessories for a Safe Autumn Drive
As the evenings begin to draw in, and the season's changing we've rounded up the top five accessories for a safe Autumn drive. By choosing a Mercedes-Benz Genuine Accessory, you are guaranteeing yourself the high quality and reliability that we are known for. From technical equipment to keep you protected, to merchandise to help keep you warm; our Merchandise and Accessories Collection has the right solution for you.
Dash Cams
A Dash Cam is a great investment at any time of the year, but particularly during the wetter months when road conditions are more dangerous and you may be more likely to have an accident. A Mercedes-Benz Dash Cam enables you to evidence any potential conflicts and can also have an impact on reducing your insurance bill.
Read our guide: 'Should you consider a Dash Cam?'
MB Battery Chargers
Investing in a Mercedes-Benz Battery charger will ensure that you're not left feeling flat should you be caught with a drained battery. The Mercedes-Benz Trickle Charger will check, charge and revive your battery, and is precisely tailored to your vehicle's complex electronic system.
Interior and Exterior Car Care Kits
Our interior and exterior car care kits are designed to keep your care maintained and protected to the Mercedes-Benz standards for an all-round brilliant appearance.
Interior Care Kit:
Complete set in high-quality leisure bag with Mercedes-Benz logo
Two versatile products: cockpit lotion and interior glass cleaner
For convenient use: glass sponge (synthetic leather cushion) and window cloth
Exterior Care Kit: 
Complete set in high-quality leisure bag with Mercedes-Benz logo
Two versatile car products: car shampoo and wheel cleaner with sponge and glove
For convenient use: car sponge and car cloth (synthetic leather)
Additional cleaning products can be found
here
.
Golf Umbrella
Stay dry in the Autumn weather with a branded golf umbrella. Whether braving the elements on the course, or just looking for a bit of extra cover while you're out and about, a Mercedes-Benz umbrella will keep you looking stylish no matter the weather.
Mercedes-Benz Thermos Mug
A Thermos Mug means that you can enjoy your favourite hot drink without having to use disposable cups, nor worrying that your drink might go cold. For those longer journeys, a Mercedes-Benz thermos will sit handily in your cup-holders and enable you to enjoy your coffee without the rush.
Visit our Accessories and Merchandise Pages to explore more options, or contact us using the form below for more information on any of our products.
[hubspot type=form portal=6656052 id=8b7591af-8cc4-4382-8ce0-ced8af9f563b]