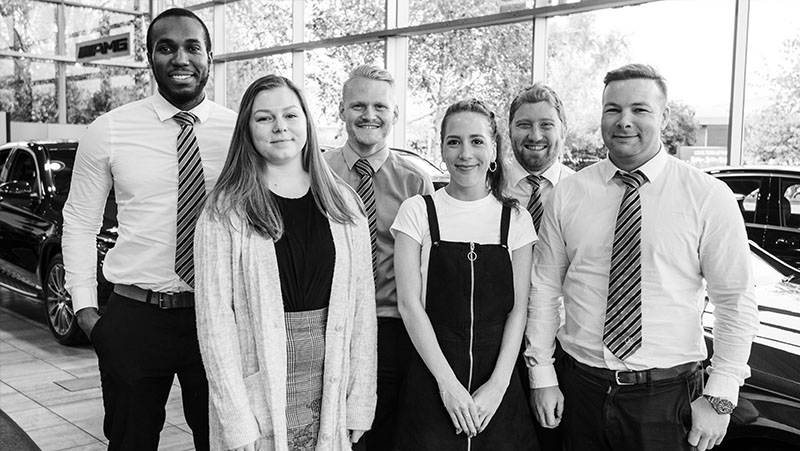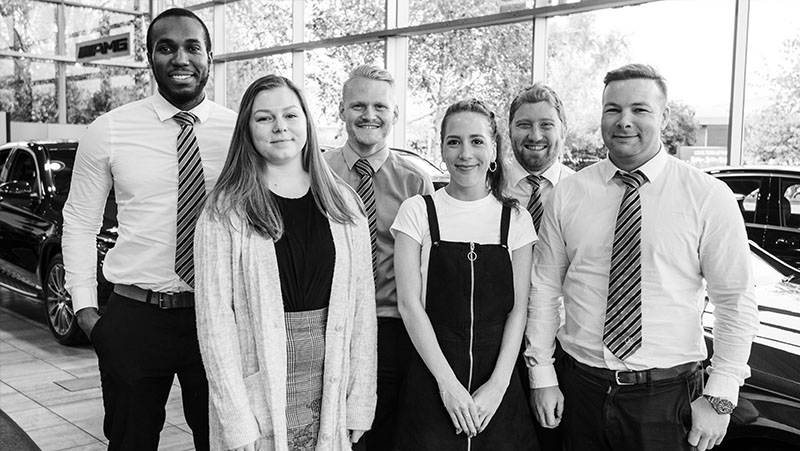 Top rated customer service.
It is our pleasure to introduce our award winning Customer Service Team. If you have called to book into our workshop, have had a query about one of our latest products or have opened up a live chat on our website, chances are you will have spoken to one of these guys. Based out of our head office in Exeter, our team of seventeen Customer Support Agents are on hand seven days a week to ensure you receive the very best care. From your very first experience of Mercedes-Benz South West and throughout your vehicle ownership, you should expect nothing less than a premium level of service. It is in the hands of the Customer Service Team to ensure that this is the case. [caption id="attachment_50479" align="alignnone" width="800"]
Left to right: Jerome, Ellie, Leigh, Louise, Ashley and Matt.[/caption] This central team serve all four of Mercedes-Benz South West dealerships -
Exeter
,
Taunton
,
Plymouth
and
Truro
 and they look after inquiries for all areas of the business.
You've seen a model you like on our website?
They will arrange a call back from a product specialist.
You can no longer make your MOT appointment?
They will amend your booking.
You've registered your interest in a new model?
They'll let you know when they are available to order. They are also tasked with ensuring that each and every vehicle purchase or workshop visit has gone without a hitch. To this aim, within 48 hours of coming into us you will receive a call in which we will complete a short satisfaction questionnaire. This process allows us to remain close to you, the people we are here to serve, and to continue to provide a level service we are proud of.
On the rare occasion that something does go wrong, it is also our Customer Service Team who will ensure a suitable resolution is reached. Any negative feedback is shared throughout the business in order to promote learning and to minimize the risk of the same thing happening again. These are just some of the reasons Mercedes-Benz South West has been awarded the
Feefo Gold Trusted Service Award
; an accolade awarded to businesses who receive over 50 4.5 star reviews over twelve months. 
Visit our reviews profile
to see what our customers have to say about us.
If you would like to talk to our Customer Support Team please call
01392 825 045

or complete an online contact form.