Shop from the comfort of your own home
Jumping on a video call with a member of our Sales Team is a great way to connect with us. Shop online from the comfort of your own home with the peace-of-mind you can chat to one of our experts face-to-face if you need more guidance, support, or information. We're by your side, digitally and in-store.
---
1.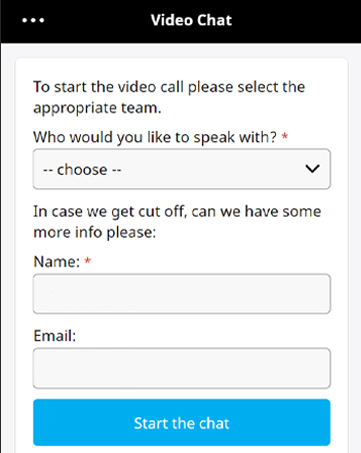 Once you've clicked the Start Video Call button above or below, choose who you'd like to speak with and enter some additional details in case the video call disconnects.
---
2.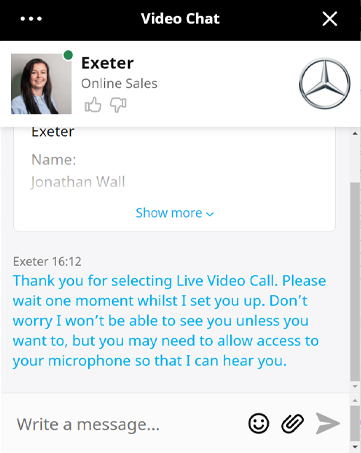 A member of our Sales Team will then take a moment to get set up, before sending you a video call invitation.
---
3.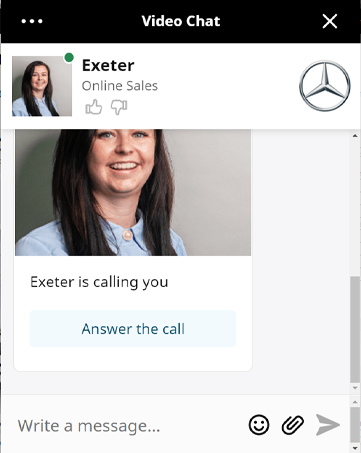 Answer the call when the invitation appears in the chat box. Please allow access to your microphone when your browser prompts you so that we can hear you. It's not necessary to turn your camera on if you'd prefer not to.
---
4.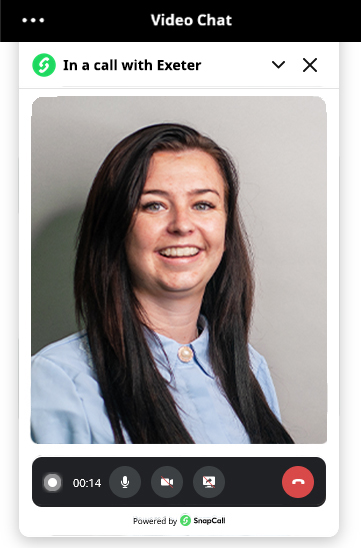 Call connected. You'll now be on a video call with a member of our Sales Team.
---
More Mercedes-Benz South West Benefits

While our showrooms close at 6pm, our Sales Team are available until 10pm on weekdays.
---

The buffer you need to ensure that the vehicle is the perfect one for you.
---

Free Click and Collect
Sit back and relax. We'll take care of everything and will let you know when your car is available for collection.
---