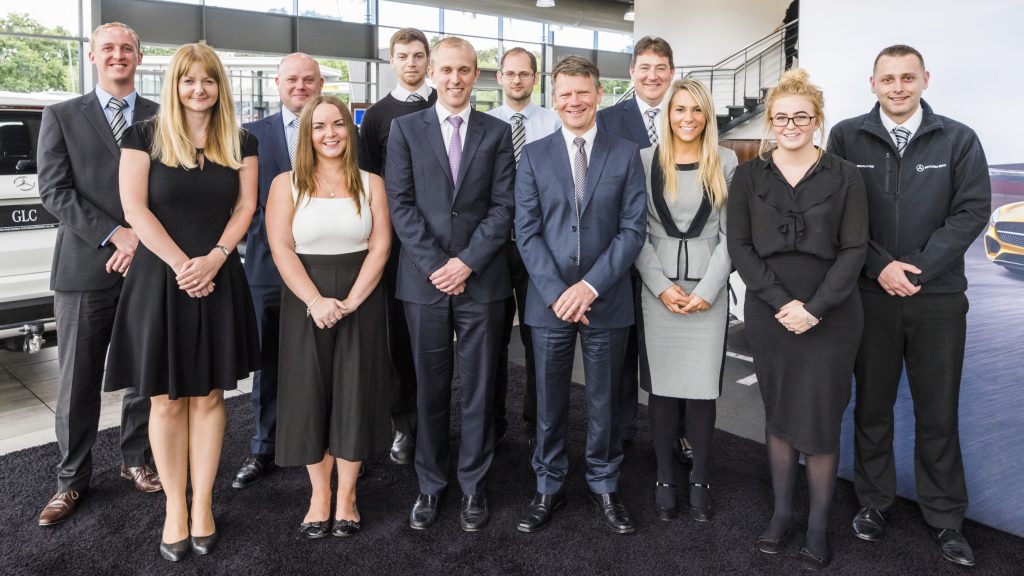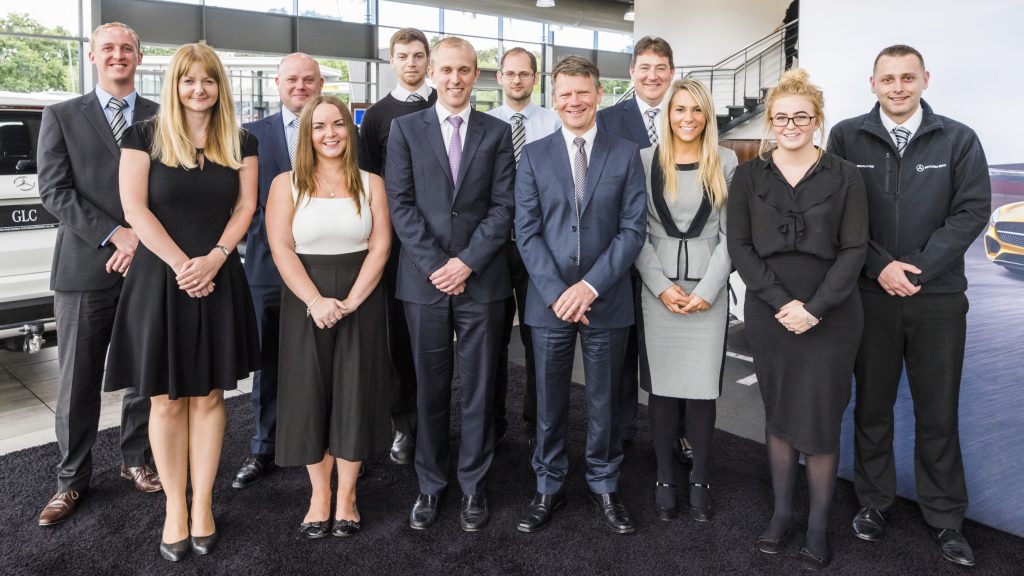 Meet the team: Leanna Massey, HR Advisor
To celebrate International Women's Day, we thought we'd introduce and celebrate the achievements of one of the women who has made herself a staple in the Mercedes-Benz South West Family. Meet our HR Advisor, Leanna Massey! Leanna is based at our Exeter dealership, but is responsible for HR support across all of our locations throughout the South West (Exeter, Plymouth, Taunton and Truro). Let's find out a bit more about her!
1. Where are you from? 
Devon. I have lived here the whole of my life. I grew up in the Teign Valley countryside, which is just outside of Exeter.
2. How long have you been working at Mercedes-Benz South West?
3 years exactly. My time with Mercedes-Benz South West has gone very quickly and has been a very busy, fun and interesting journey for me.
3. Have you always been in the Motor Trade? What did you do before?
No, this is my first job within the Motor Trade. Before I started here I worked in a team of 2 within the HR Department at the Exeter Deaf Academy for almost 3 years. Prior to that, I worked as a Recruitment Consultant for two of the Recruitment agencies in Exeter, Spring Personnel and Interaction Recruitment after graduating from Plymouth University where I completed my Law Degree.
4. Give us a brief overview of your job role and some of your responsibilities.
My responsibilities range massively.  From the recruitment and onboarding of new employees, and the introduction to the business through induction mornings, to the training and development of staff whilst working for CWC liaising both with the employees, managers and compliance of MB. Assisting Managers with employee relation issues and supporting with the policies and processes. Developing the set up and implementation of HR systems, supervising Beth, our HR Apprentice, and ensuring she develops within her role and is embedded in the working environment. There are also lots of administrative tasks, organising meetings, minuting board meetings and coordinating training days for the Market Area. Advising on employment law both to Managers and employees. Assisting with any employment questions or queries. No two days are the same and as a Generalist HR Advisor the remit of my role is very vast which makes it very interesting and certainly keeps me busy and engaged.
5. How has your career developed since you have been with the company?
My Career has developed a lot since working for CWC and what great exposure and experience I have gained along the way! I started as a HR Assistant which quickly progressed into the role as HR Advisor. Over the past year my remit has developed even further after participating in the Future Leaders Programme. I now have the added responsibility of Supervising Beth our HR Apprentice and developing her within her role.
6. You've been instrumental in the implementation of our Apprenticeship Scheme… why should someone consider an apprenticeship with Mercedes-Benz?
It's a fantastic opportunity to work for such a prestigious brand alongside learning. I feel an Apprenticeship gives you lots of added benefits and a real understanding of the working world. It gives you the foundation of learning but also the ability to apply that learning instantly within the work place.
7. Explain the Future Leader Management Scheme to those who might be unaware of it.
If you are looking to develop your role, ability, skills, remit and ability to participate in projects then this is the programme for you. The programme is tailor made to where you are now and where you want to be and what is required to assist you with the skills needed to get you there. It opens avenues, challenges you personally and you get involved in opportunities outside the remit of your current role.
Leanna with some of the other staff participating in our Future Leader Management Scheme
8. What do you feel are the biggest challenges for women in the workplace?
Personally I do not feel like there are any challenges. If you are dedicated to achieving, you can demonstrate your ability, work hard and gain trust and confidence from those around then the sky is the limit.
9. What would you say to women who are nervous to pursue a career in the motor industry?
Don't be. It is a great industry to work for which is ever evolving and changing. It's very fast paced and no two days are the same. I love working here and of course I get to look at and drive some of the lovely cars, which has been a passion of mine since a young age.
10. Favourite Mercedes-Benz model?
Has to be a C 63 in matte grey!
Mercedes-AMG C 63 S Coupe; designo
graphite grey magno
11. Biggest milestone for you at work?
Becoming a HR Advisor for CWC within a year of starting here. I joined CWC as my previous job was not challenging enough. I was certainly given the opportunity here to make a difference when I joined, which is for me very important in my career.
12. Favourite part of the job?
Working with Managers and developing employees to progress. Also I love organising, which my role involves a lot of. I live by my spread sheets and to do lists.
13. How many attempts did it take you to pass your driving test?
One.
14. You do lots of driving in your role - What radio station are you listening to when you drive?
Capital xtra or Kiss FM
15. Favourite place to visit in the South West?
Has to be Meat 59. They, by far, do the best burgers, sweet potato fries and chocolate brownie for dessert.
16. Favourite TV Show to binge watch?
Police Interceptors.
17. Favourite Film?
Home Alone
18. Favourite Book?
48 Laws of Power
19. Favourite Band/Artist?
Sam Smith
20. First concert you ever went to?
Dane Bowers... I was very young!!!
21. Best holiday you've ever been on?
Has to be my Honeymoon. We spent just over two weeks travelling around Kuala Lumpur, Langkawi and Dubai.
22. If the world ends tomorrow, what would you choose as your last meal
? My Auntie's Roast Dinner. She makes the best roast potatoes!
23. What are you most looking forward to in 2019?
Participating in growing the remit of the HR function within CWC. With the launch of a new HR system, Beth our HR Apprentice on board, the recruitment of our new Recruitment Co-ordinator, Joanna conducting Payroll and with Richard heading up the Department, we have a strong team in place to add value to the organisation and assist Managers and staff even more going forward.
24. Finally, the big question… jam then cream, or cream then jam?
I have to say cream then jam. However I sometimes mix things up and do one half cream then jam and the other jam then cream.
If you're interest in a career with Mercedes-Benz South West, you can see all of our current vacancies on our
Careers Page
. To find out more about International Women's Day, visit the
Official Website
.