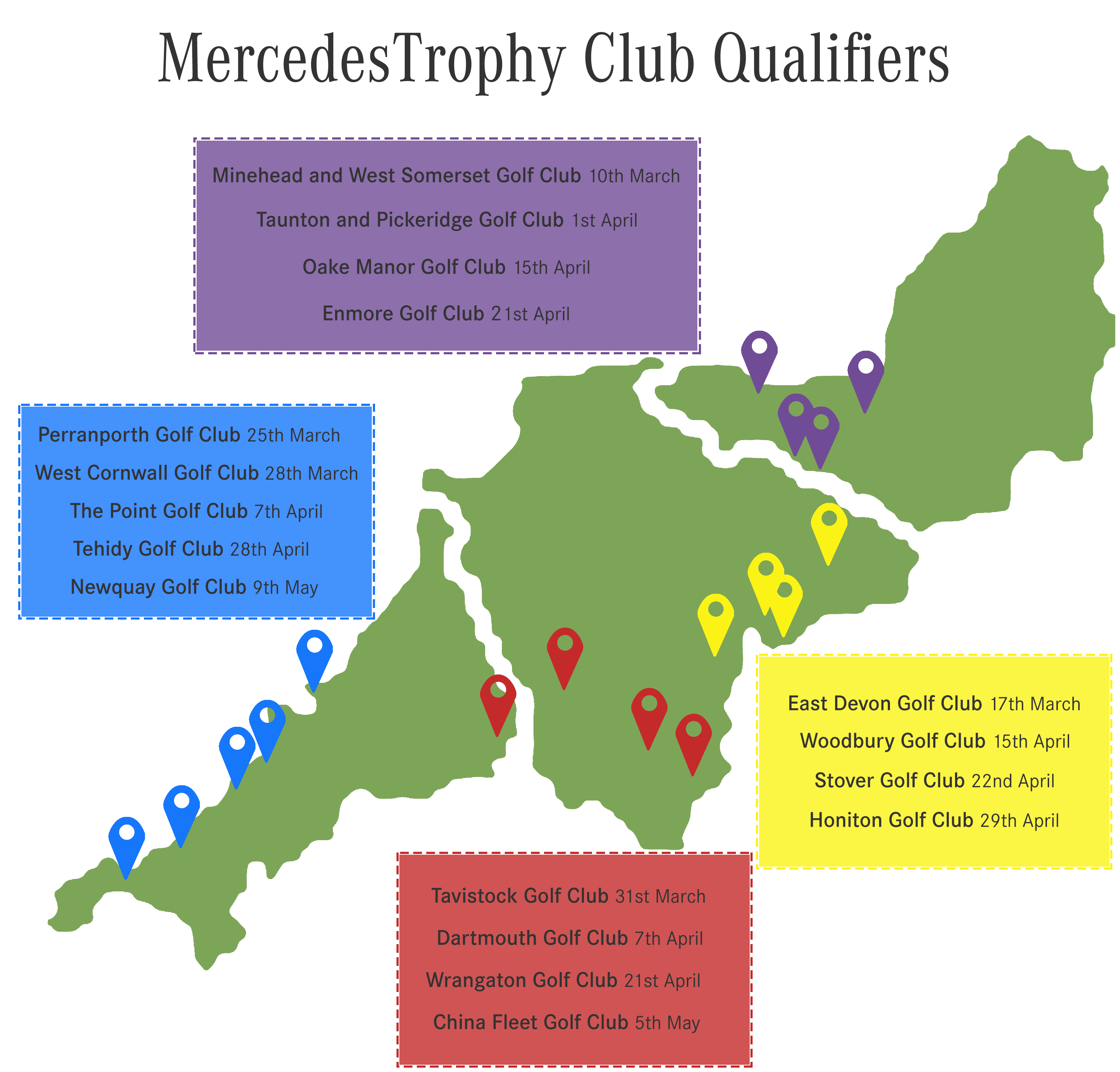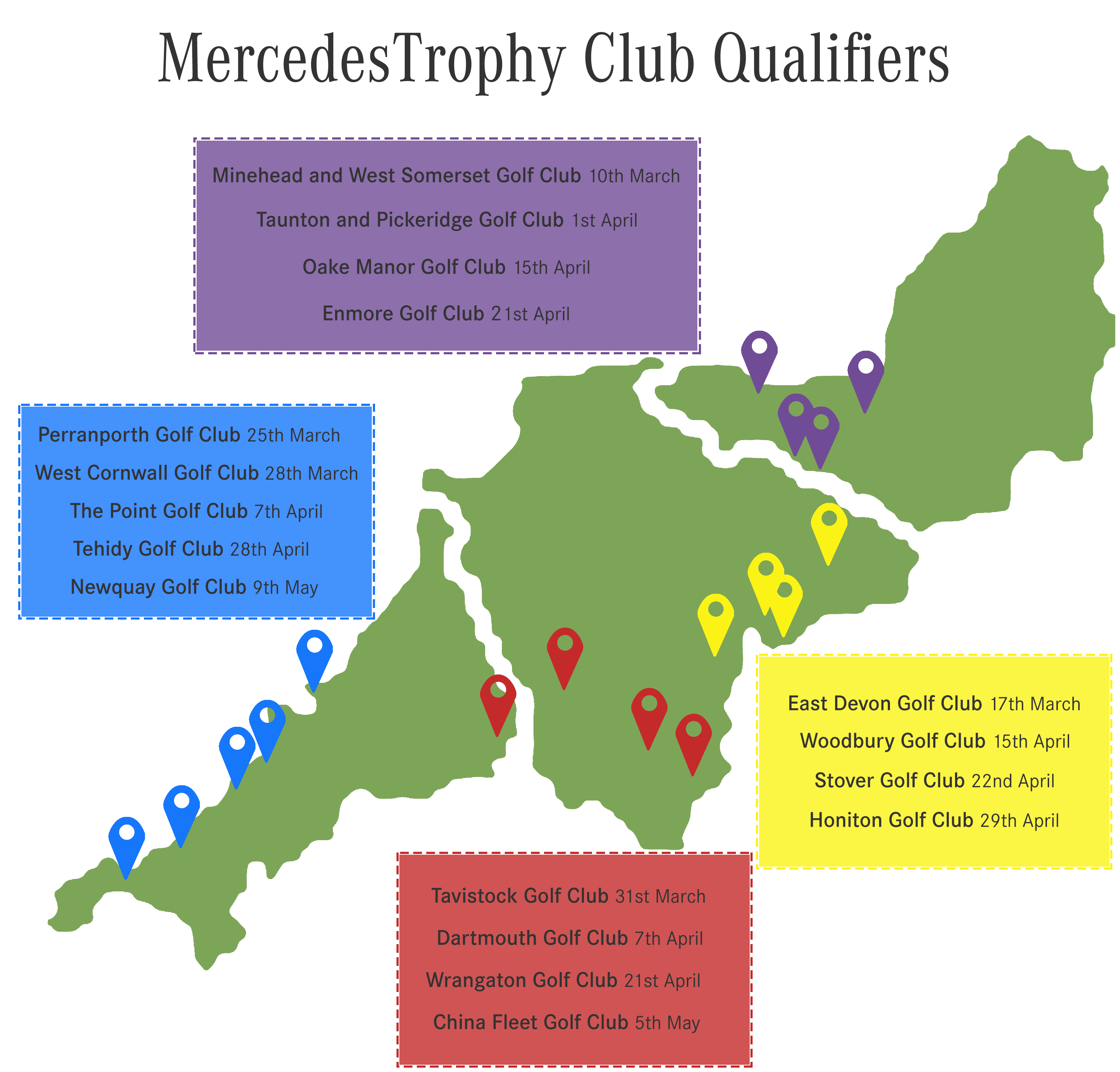 MercedesTrophy Club Qualifiers
Update - Registration now closed for 2018. Please check back early 2019 for another chance to enter. MercedesTrophy 2018 kicks off this weekend with the first of seventeen local Club Qualifiers. Starting at one of our topmost destinations, Minehead and West Somerset Golf Club, we will make our way around the South West to meet those of you who are bidding to compete in one of the world's
most prestigious amateur golfing tournaments
.
The winners at these events will earn themselves a place at one of two Retailer Days. From there, they will play to progress through the upcoming competition stages as detailed below.
Please note: only current Mercedes-Benz owners are eligible to progress to the National Final and onwards.
However, there are two ways to gain a place in the MercedesTrophy tournament. As well as achieving success at one of these Club Qualifiers, we will also hold an independent ballot for anyone who has registered their interest with us. Club Qualifier competitors are also encouraged to register for the ballot as this ensures an additional opportunity to secure a place if unsuccessful on competition day.