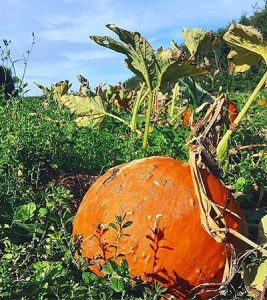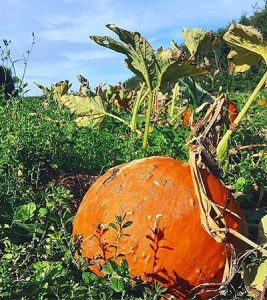 Pick your own Pumpkin this Halloween
Trick or Treating may be cancelled this year but you can still pick your own pumpkin this Halloween; as well as being the envy of your neighbours for your spooky decorations, it's also a perfect excuse to pack the family into your
Mercedes-Benz
for a socially distanced day out. Although Halloween is often associated with American culture, the tradition of carving faces into vegetables to make Jack'O'Lanterns actually originated in 19th Century Ireland. It is thought that back then faces were carved into turnips to celebrate the Gaelic festival of Samhan when the souls of the dead were said to walk upon the earth. The tradition turned to pumpkins when Irish immigrants landed in America, discovered the pumpkin and the Halloween symbol we know today was born!
We've rounded up the best spots to pick your own pumpkin in the South West:
[caption id="attachment_69015" align="alignleft" width="267"]
Image credit: Trevaskis Farm[/caption]
Trevaskis Farm, Connor Downs, Hayle, Cornwall TR27 5JQ
Lifton Farm Shop, Strawberry Fields, Lifton, Devon, PL16 0DE 
Halberton Farm Shop, High St, Halberton Tiverton, Devon EX16 7AW
Charlton Orchards, Charlton Road, Creech St Michael, Taunton, TA3 5PF 
Our top 5 tips for pumpkin carving:
Preparation is key
– it's best to have a design in mind before you start carving. To get the most out of your pumpkin as a latern you want to have a few holes to make a spooky shadow once you put the candle inside.
Have the right tools
– Pumpkin is a pretty tough vegetable. Arm yourself with an ice cream scoop to get rid of the flesh, and a serrated kitchen knife or small saw to make your design (under the proper supervision for little people). Be prepared to get messy! We recommend having some newspaper to lie down underneath your prep area and a bowl to gather up the flesh.
Keep it fresh
– Rubbing petroleum jelly on the freshly cut edges of your pumpkin will help it looking fresh.
Choose the right spot
– choose the perfect spot to display your pumpkin to ward off the spooky Halloween spirits! If you're using a real candle make sure you're thinking safely and keeping clear of blinds, curtains and anything flammable! Battery powered tealights might be worth considering.
Waste not want not
– keep the flesh of your pumpkin to make a delicious and warming soup, perfect for lunch as the days get colder! Or, try this delicious pumpkin We'd love to see the pictures of your pumpkin pickers! Send them to us at
info@mercedes-benzsouthwest.co.uk
or via
our Facebook page
.