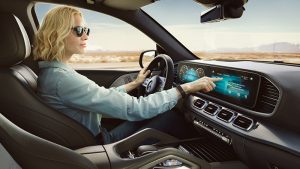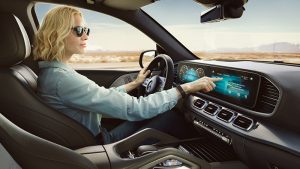 Mercedes-Benz Innovation from 2000-2021
A lot has changed over the last 21 years, and in fact, it's no exaggeration to say that at the dawn of the new millennium, the world was a different place. Social media didn't exist, you could still smoke inside bars and restaurants, there was no Wi-Fi, and if you wanted to keep track of a phone number, you had to memorise it or write it down in an address book. Much has changed in the world of Mercedes-Benz, too. Even more than its meticulous engineering, Mercedes-Benz is defined by its commitment to continuous innovation. What begins as a breakthrough becomes the standard for every car on the road. Since the turn of the millennium, there have been an ongoing stream of innovations in safety, performance and driving enjoyment that have made the Mercedes-Benz the car of today, tomorrow and the future.
Vehicle Safety
Although it was first designed and released in 2002, Mercedes's PRE-SAFE
®
system is still a milestone in the deployment of vehicle safety systems and is available as standard or as an option on models including the
C-Class
,
E-Class
,
S-Class
,
CLA
,
CLS
,
GLA
,
GLC
,
GLE
,
GLS
,
G-Class,
SLC
,
SL
, and
GT
. Electronic Stability Control (ESC) is probably the most important safety breakthrough since the airbag. The Mercedes-Benz PRE-SAFE
®
system combines the features of an electronic stability programme to prevent an accident from happening, with secondary safety elements that protect the occupants during a collision. At speeds above 30km/h, PRE-SAFE
®
uses sensors placed throughout the vehicle to monitor the dynamic state of the vehicle and the driver's inputs. Once it deems a collision is imminent, it tightens the seatbelts, adjusts the front head restraints, optimises the occupants' seating position and even closes the windows and sunroof. All of the actions taken by PRE-SAFE® are immediately reversible. If the collision is avoided, tension is removed from the seatbelts and normal driving can resume.
Mercedes-Benz driver assistance programmes have been redefining the partnership between driver and vehicle for more than 40 years. This began with the introduction of anti-lock braking systems in 1978. Next came DISTRONIC in 1998, which measures the distance to the vehicle in front and brakes and accelerates for the driver in flowing traffic. Then, in 2013, Mercedes-Benz driver assistance programmes took a huge leap forward with the introduction of INTELLIGENT DRIVE, a suite of driving assistance systems to keep drivers one step ahead. Those systems include:
DISTRONIC PLUS® - DISTRONIC PLUS® helps drivers stay in their lane and adapts their driving to the flow of traffic.
Brake Assist System with Cross-Traffic Assist – This system senses traffic and pedestrians crossing the vehicle's path and applies greater brake pressure if required.
Active Lane Keeping Assist – When switching lanes, Active Lane Keeping Assist informs the driver when the neighbouring lane is busy and prevents them from straying in their lane unintentionally.
Adaptive Highbeam Assist Plus – When driving at night, this system keeps the main-beam headlamps on without dazzling other drivers.
Night View Assist® Plus – Night View Assist® Plus uses infrared LED spotlights and two infrared cameras to detect obstacles beyond the range of traditional headlights.
ATTENTION ASSIST® - This innovation detects signs of drowsiness and audibly alerts the driver to take a break to prevent tired driving.
Evasive Steering Assist – With a speed range of 20 to 70km/h, active steering assist uses radar sensors to avoid pedestrians in a controlled manner before straightening the vehicle again.
In-Car Technology
There has been a revolution in the cockpit over the last 21 years, with in-car infotainment and satellite navigation systems transforming the way we travel and interact with our cars. The first Mercedes-Benz Auto-Pilot System (APS) was introduced in 1995, followed by the COMAND navigation interface in 1998 and its online version in 2011. That included traffic information and a range of Mercedes-Benz applications. The release of
Mercedes me
in 2014 took it one step further, allowing users to send destinations from their smartphones straight to their vehicle. In 2016, the so-called SNAP online services were released, which gave drivers access to live petrol prices, weather updates and parking availability. The most recent innovation is
MBUX,
short for the Mercedes-Benz user experience. It features a high-resolution, widescreen cockpit with touchscreen operation, augmented reality technology and intelligent voice control to make everyday driving easier. It also incorporates what3words voice navigation, to give you a simple way to talk about and find any location.
A Roadmap Towards the Future
The Mercedes-Benz of the future will build on these innovations to create an intelligent automotive companion that recognises the moods and desires of its passengers and responds to them. Mercedes-Benz is focusing on four major trends influencing future mobility – Connected, Autonomous, Shared & Services and Electric, to shape the vehicles of tomorrow.
Get in touch
to find out more about any of our
new
or
approved used
vehicles. [hubspot type=form portal=6656052 id=8b7591af-8cc4-4382-8ce0-ced8af9f563b]