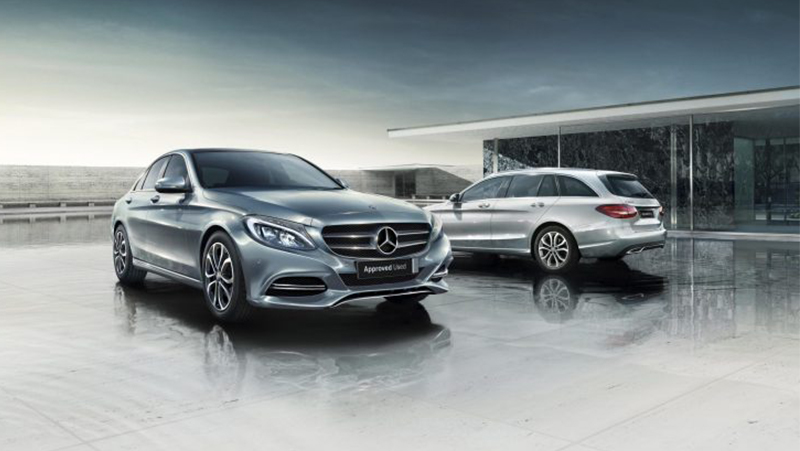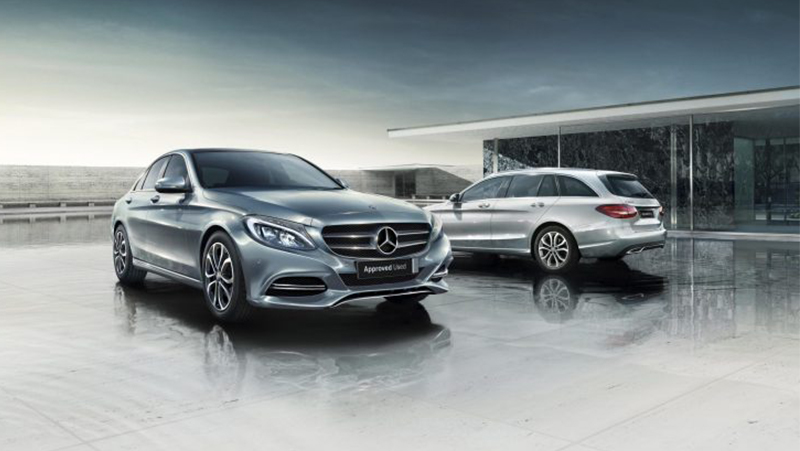 5 myths about buying a used car and why you should ignore them!
Although a used car comes with many benefits - not least the considerable savings made compared to buying the same model new - many of us remain wary of buying them and are receptive to myths around their quality, value and reliability.
Here we take a look at some of these myths and hope to prove exactly why choosing an Approved Used Mercedes-Benz should be no different than buying a new one (besides the price tag).
1. Used cars are too 
old and have high mileage. 
When it comes to Mercedes-Benz South West's
Approved Used stock
, the large majority of our cars are under 3 years old. Due to the stark increase in popularity of leasing deals that allow buyers to trade in their car after just a few years, and the trend towards shorter ownership periods for those who own their cars outright, the availability of young, low mileage secondhand vehicles is staggering. One of the benefits of choosing a younger car is that is the likelihood it will still be covered under warranty. Because all new Mercedes-Benz cars come with 3 years manufacturer warranty, choosing an Approved Used car that is under this age will ensure you are not out of pocket if anything does go wrong. We are so confident in the quality of our Used Car stock that, even if your car of choice is older than three years, we will provide an additional year of warranty as standard.
2. Used cars don't have the latest technology. 
Because most of our models are 3-years-old or younger so you don't have to miss out on the latest models or automotive innovations when choosing an Approved Used car. By way of example: in 2019 the new Mercedes-Benz A-Class debuted
MBUX: 
the most innovative user experience system currently on the market. And there are already a wide selection of Approved Used A-Class models available on our Used Car search. If your model of choice doesn't have the features you are looking for, it is worth talking to your Sales Executive because some elements are available for retrofit.
In the case of the highly intuitive user interface MercedesMe, this is available on compatible models free of charge. 
For those looking for the very best technology, ex-demonstrator cars are also a great option. These cars were bought by the retailer either to use for display in their showroom or for customer test drives. Naturally, these models are the cream of the crop and tend to be less than 6 months old but are still priced to reflect the fact that they have had a previous owner.
Find out why an ex-demonstrator could save you money
3. I'll never get a good deal for my current vehicle by Part Exchange.
It is commonly held belief that you'll always get a rotten deal when part exchanging your old car with a dealership. While you may get more for selling your car privately, you won't benefit of a highly knowledgeable team nor the convenience of receiving an estimated valuation by just submitting photos and videos of your vehicle online.
Read our guide that outlines exactly why you should consider a part exchange.
Here at Mercedes-Benz South West, it is in our interest to give you an attractive deal for your part exchange. Our Used Car experts can calculate the resale value of your part exchange based on factors like mileage, specification and condition, and this value increases because we have the facility to sell on the models we buy through our own dedicated and highly reputable
Part Exchange Centre.
4. I can find a cheaper Used car than from a dealership.
Although it is appealing, cheap isn't always best when considering a used car. You will undoubtedly pay more at a dealership than you would when buying privately, but this is because a dealership can offer you the security, reliability and quality that means your purchase doesn't have to be any different than buying new. The meticulous process for selecting our Approved Used stock ensures they are the very best quality. Our own technicians then complete stringent tests to ensure the functionality and reliability of the vehicle before our prep team take over to leave the vehicle in immaculate condition, inside and out.
Ian Hill, Mercedes-Benz South West's Group Used Car Buyer, outlines exactly what makes an Approved Used Mercedes-Benz.
5. I can't be sure of a used car's reliability.
Unquestionably the biggest problem for car buyers is the uncertainty around a used car's reliability. This is exactly why we created our
Approved Used Assurance Benefits
. These six points - including 12 months unlimited mileage warranty, complimentary roadside assistance and MOT test failure cover - aim to demonstrate our own confidence in our Approved Used stock but also to provide you with the security you need to purchase your Used car with confidence. For further reassurance, all of our cars come with full service history and a complete HPI vehicle history check.